EVERYTHING YOU NEED TO GROW YOUR BUSINESS AND KEEP PATRONS HAPPY
CUSTOMIZATION - INTEGRATION - SEGMENTATION - REPORTS - SECURITY - SUPPORT
100% Customized Loyalty Card
Everyone judges books by their covers and they do the same with small business loyalty apps too. Making sure your clients instantly notice your app and don't mistake it for another is paramount.
That's why Spoonity offers you a complete white-label design for your restaurant that's customised with your own:
Branding
Information
Layout
Best of all – you don't waste any time and get to focus on other more pressing matters (like improving your customer's' experience, for instance).
Fully Integrated
Our restaurant rewards platform offers seamless integration with the best-in-class POS providers and most efficient web services out there. Thus, your loyalty dollars will be directly linked to your POS data, and your loyalty card software will manage to offer your patrons exactly what they want – utmost convenience!
What's more, Spoonity also features Automated Clearing House functions. Yes, that means you'll get to actually relax at the end of the day instead of having to compile books.
Check out the whole list of integrations here:
Segmentation Tools
Running promotional campaigns is usually a lot of hassle, right?
Well, not anymore! Spoonity lets you easily create and run marketing campaigns and loyalty programs for restaurants with just a few clicks – all thanks to our marketing automation platform which will be at your disposal.
You can fully customise your campaigns according to your needs, and you can start and stop them whenever you want.
Moreover, with Spoonity, you get unlimited:
Emails
Text messages
Push notification
And you can easily send them to all your best clients to renew their interest and get them to spend more. It's also the first step towards turning your patrons into brand advocates in the long run.
Detailed Reports
Spoonity's comprehensive data dashboard allows you to monitor the performance of your restaurant rewards app. You can run campaigns, analyse consumer behaviours, and grow your restaurant loyalty programs – all in one place!
Plus, Spoonity makes it very easy to find out:
Who your most valuable clients are
Who your most profitable customers are
Where they like to shop
When they like to shop
What their demographics are
If they purchase multiple SKUs
Which items are your top sellers
And finally, which customers you can grow
If you were to do it the old-fashioned way, the whole process would just be too time-consuming and expensive – not to mention it would keep you from focusing on your patrons.
Thanks to Spoonity, you gain all this valuable data without compromising on the quality of your services.
Completely Secure
Cyber threats and fraudulent behaviours are serious problems nowadays. That's why we went the extra mile and ensured that Spoonity is PCI DSS-compliant. This way, you can rest assured that your patrons' financial info is safe and sound.
Not only that, but our loyalty card software also has built-in measures that prevent fraudulent activities of any kind both in-store and among your employees.
All in all, you won't have to worry about anyone exploiting security weaknesses and endangering your business.
And don't forget – investing in such measures shows your customers just how much you care about them.
Social Media Marketing
With Spoonity, it's easier than ever to generate quality word-of-mouth marketing by rewarding clients who interact with and promote your brand on social media.
Moreover, you can better understand your customers through advanced social profiling which helps you acquire valuable data, such as:
Advocacy level

Influence

Education

Interests
Thus, you get to build and run highly targeted social campaigns and save money on marketing-related costs too. You even get to take advantage of customer connections to attract new clients.
Spoonity also provides you with the social media marketing tools you need to offer specific, well-targeted rewards to easily boost your loyalty program conversion rate.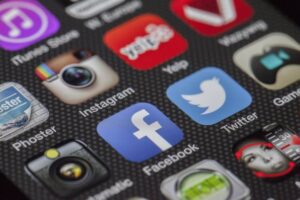 Customer Care
We're always there when you need us. If you ever encounter any issues with your restaurant rewards app, just use the Spoonity support line or send us an email.
You'll get to speak directly to members of our specialised support team, and they'll be able to answer all your questions and offer you the assistance you need and deserve.
So, if anything does come up, you can rest easy knowing we're available and provide top-notch support. Your business won't have to suffer any downtime, and your customers won't be inconvenienced.