Our specialty is helping large and midsize businesses in the hospitality, food & beverage, and retail industries retain and grow their customers with powerful, tailor-made online ordering and loyalty programs. Whether you need a simple gift program – or a sophisticated digital loyalty program with mobile ordering and payment – we can help make it happen. 
CUSTOMIZED DIGITAL LOYALTY PROGRAMS
We never try to force a square peg in a round hole. Our unique digital loyalty platform is customized specifically to your large or midsize business, whether you're responsible for a coffee shop, quick-service restaurant, pharmacy, retailer, or hotel. Our end-to-end, white-label solution empowers you to quickly meet your goals by supporting a full range of loyalty features including:
Powerful, configurable earning and redemption rules

Real-time collection and management of customer data

Ability to seamlessly integrate with your POS system

Omni-channel marketing tools. Engage your customers via: 

Branded Mobile App 

Cell Phone Number (text message)

Physical Cards

E-mail

Apple/Google Wallets 

Strong multichannel promotions and digital coupons

Reports with valuable customer insights to make better – data-driven decisions and grow your business

Connection to third party services such as delivery, social wifi, customer feedback, and more through our powerful RESTful APIs
GIFT & E-GIFT CARDS
Incentivize your customers with physical and virtual gift cards. Enable your customers to buy gift cards for friends and family online through egift.:
Enable e-gifts via email

Also, offer physical gift cards for loyalty. We enable physical cards in any format: card, magnetic stripe, QR code, and NFC (Near-Field Communication, also known as tap-n-go)
Help improve your cash flow today.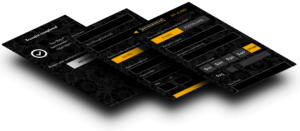 AFFORDABLE ONLINE ORDERING PLATFORM!
Make it easy for customers to buy your food & beverage products anywhere anytime – with a branded online ordering platform that you can easily customize to your unique business needs. Learn more about Online Ordering.
Generate revenue for your restaurant today with our complete online ordering system that includes:
Mobile payments giving you more control over your margins
A cashback loyalty program with unlimited email marketing
One centralized menu to manage for all your locations – makes support quick and easy
An optimized landing page with improved local search ranking – to increase online sales
Advanced sales promotional tool – optimize your marketing campaigns to increase traffic and sale
The amount of transactions that are done online in the food & beverage industry in 2020 is increasing drastically. Don't get left behind in the digital age. Signup yourself today!
BUSINESS INTELLIGENCE & ANALYSIS
Our advanced ROI-focused analytics deliver the numbers that pinpoint your business's top areas for current and future customer retention and growth potential. Its potent reporting tool simplifies the data breakdown of your customers' buying behaviors and delivers insight to understand your customers' buying behavior.  Keep your fingers on the pulse of your consumers and stay a step ahead of the competition.
Our comprehensive data dashboard allows you to monitor the performance of your rewards program. You can uncover your consumer purchasing patterns:
Who your most valuable clients are

Who your most profitable customers are

Where they like to shop

What their demographics are

If they purchase multiple SKUs

Which items are your top sellers

And finally, which customers you can grow
MARKETING AUTOMATION
Our powerful marketing automation tool aggregates data from all sources, then intelligently segments and targets high potential customers – all with the push of a button! Use these insights to optimize your marketing actions and promotional campaigns:
Segment customers by behavior or demographics

Promote your campaigns via one channel or all channels including: email, SMS, push, and in-app

Send personalized messages through custom built templates integrated with MailChimp

Forecast potential reach of clients

Manage your promotions in detail including triggers, benefits, duration

Get tailored reports and insights aggregating data from all sources
Get the automation you need to achieve the 3 main objectives of a campaign:
The customer receives and opens your communication (email, sms, in-app)

The customer views the promotion

The customer visits your shop and completes the sale
WE INTEGRATE SEAMLESSLY
Integration is make-or-break, and we've got it down to a science. We've made our digital loyalty platform such that you are able to integrate it into your operations quickly and seamlessly:
Loyalty program directly linked from your POS data

Real-time customer rewards status

Mobile

ordering and payment

Automated Clearing House (ACH) for accurate bookkeeping

Connection to third-party software solutions through our powerful RESTful APIs
We are compatible with the main POS systems including ICG Software, Micros, Aloha, PixelPoint, POSitouch, Vivonet, and Shopify. Check out the full list of our partners here:
WE OFFER SECURITY
Cyber threats and fraudulent behavior are serious problems for any digital-era merchant. That's why we went the extra mile and ensured that Spoonity is PCI DSS-compliant. You can rest assured that your patrons' financial info is safe and sound.
In addition, our loyalty card software also has built-in measures that prevent fraudulent activities of any kind, both in-store and among your employees.
All in all, you won't have to worry about anyone exploiting security weaknesses and endangering your business.
And don't forget – investing in such measures shows your customers just how much you care about them.
CUSTOMER SERVICE
Our customer service is second-to-none. We are always there when you need us. If you ever encounter any issues with your rewards app, just use the  Spoonity support line or send us an email.
You'll get to speak directly to members of our specialized support team, and they'll be able to not only answer all your questions but also offer you the assistance you need and deserve.